MULTIPLY
These metal blush pumps and liquid gold sandals are far too darling to be just two.
Go forth and multiply: legs, legs, legs!
Crossing and overlapping until they unsettle the geometry of colours.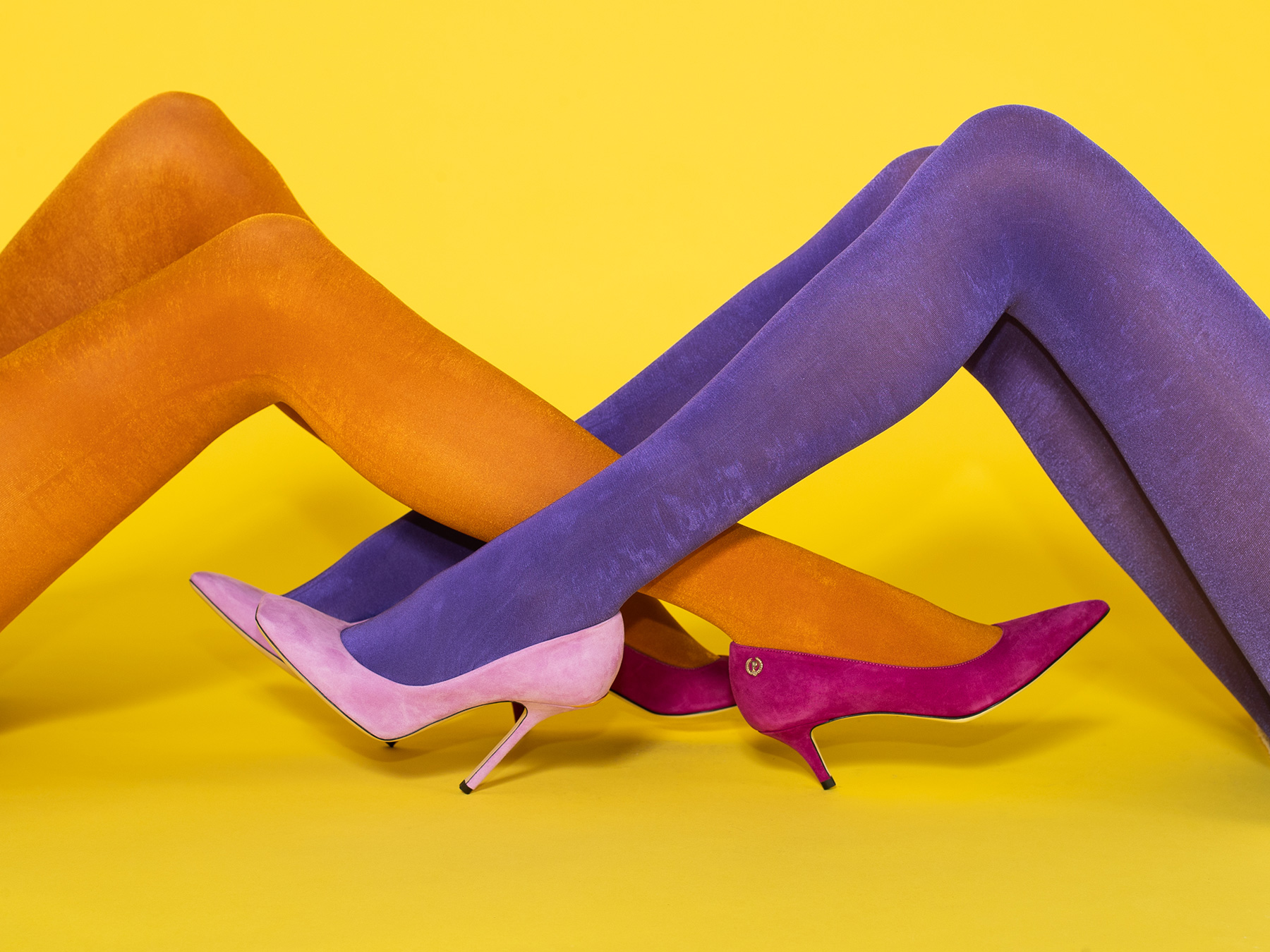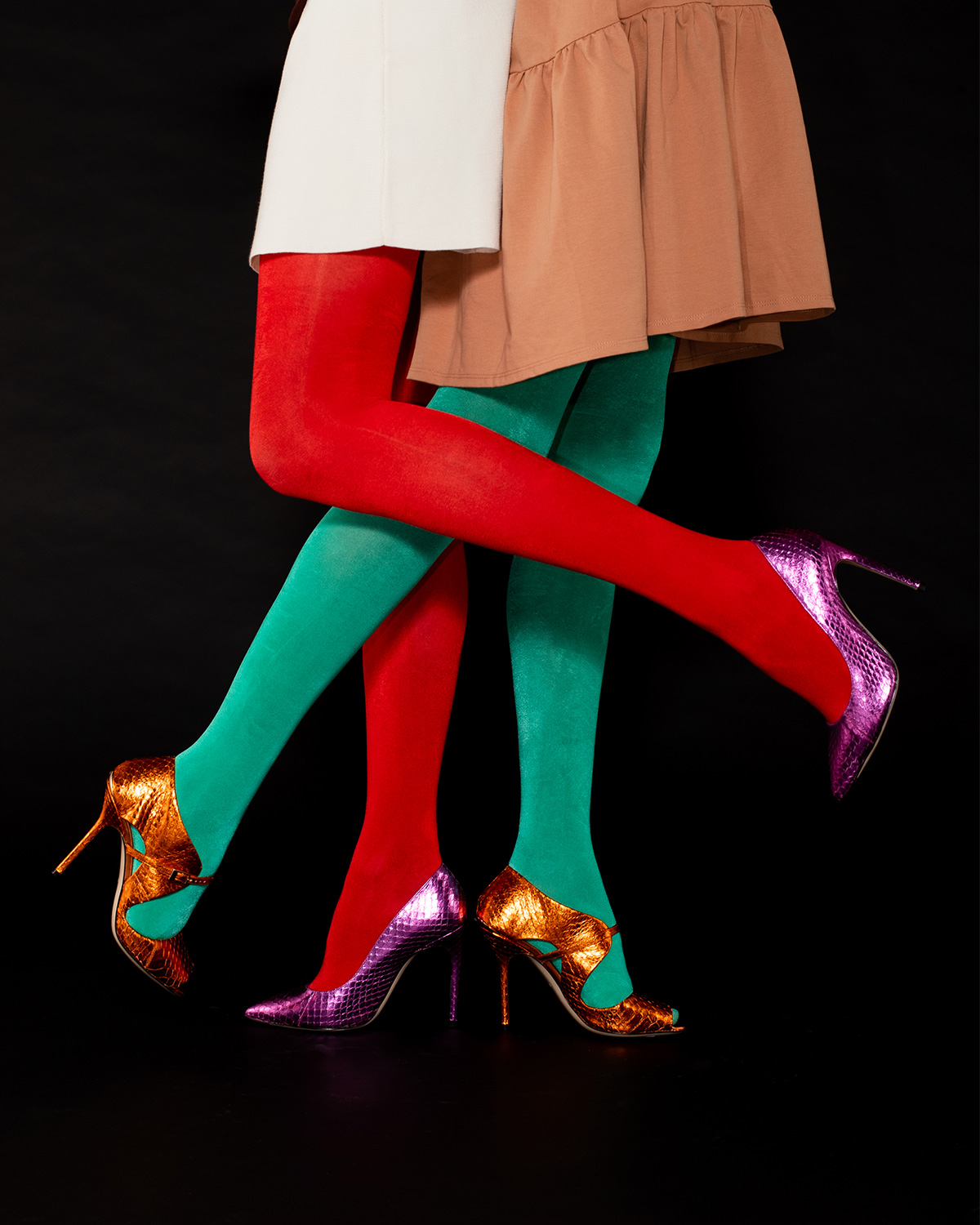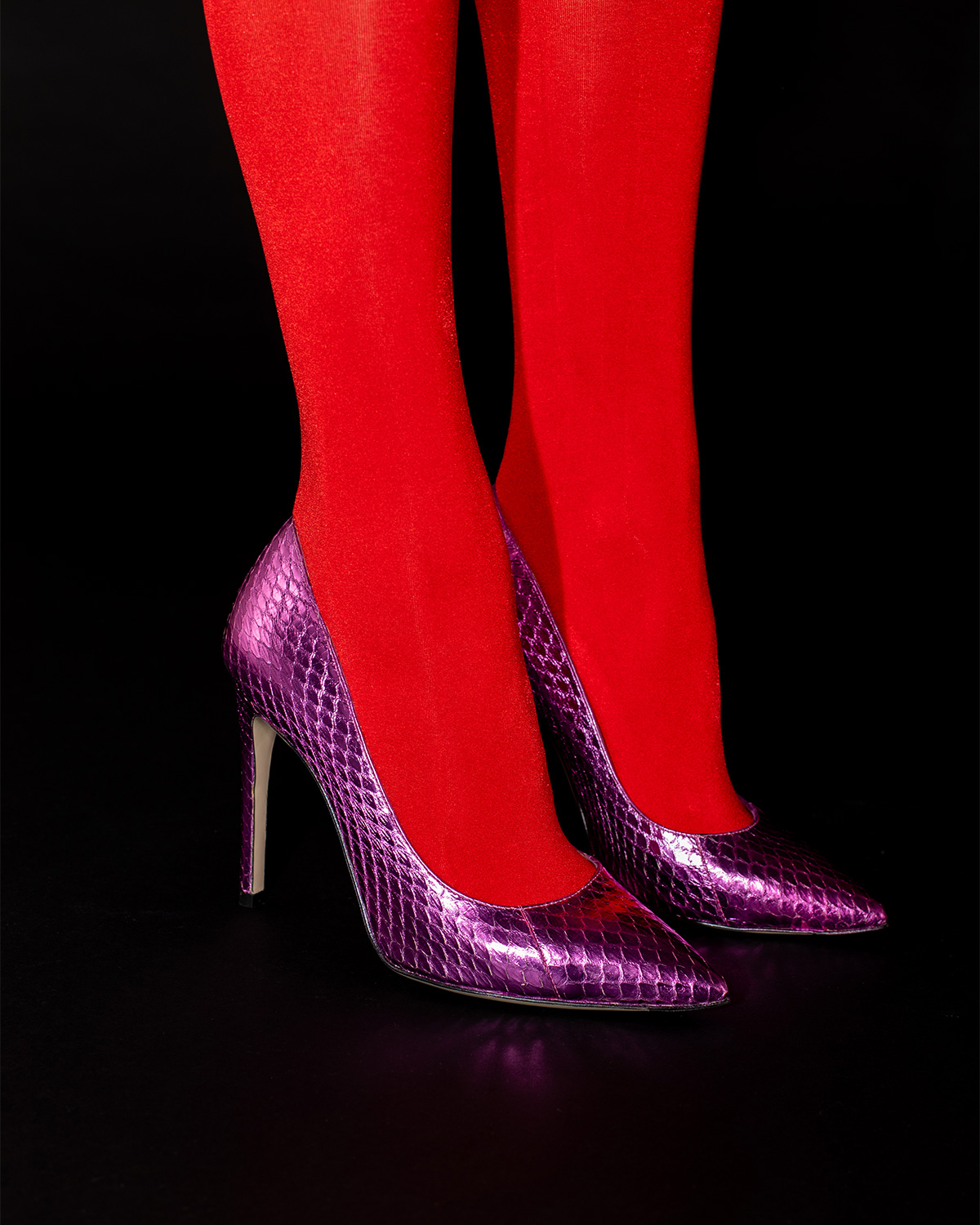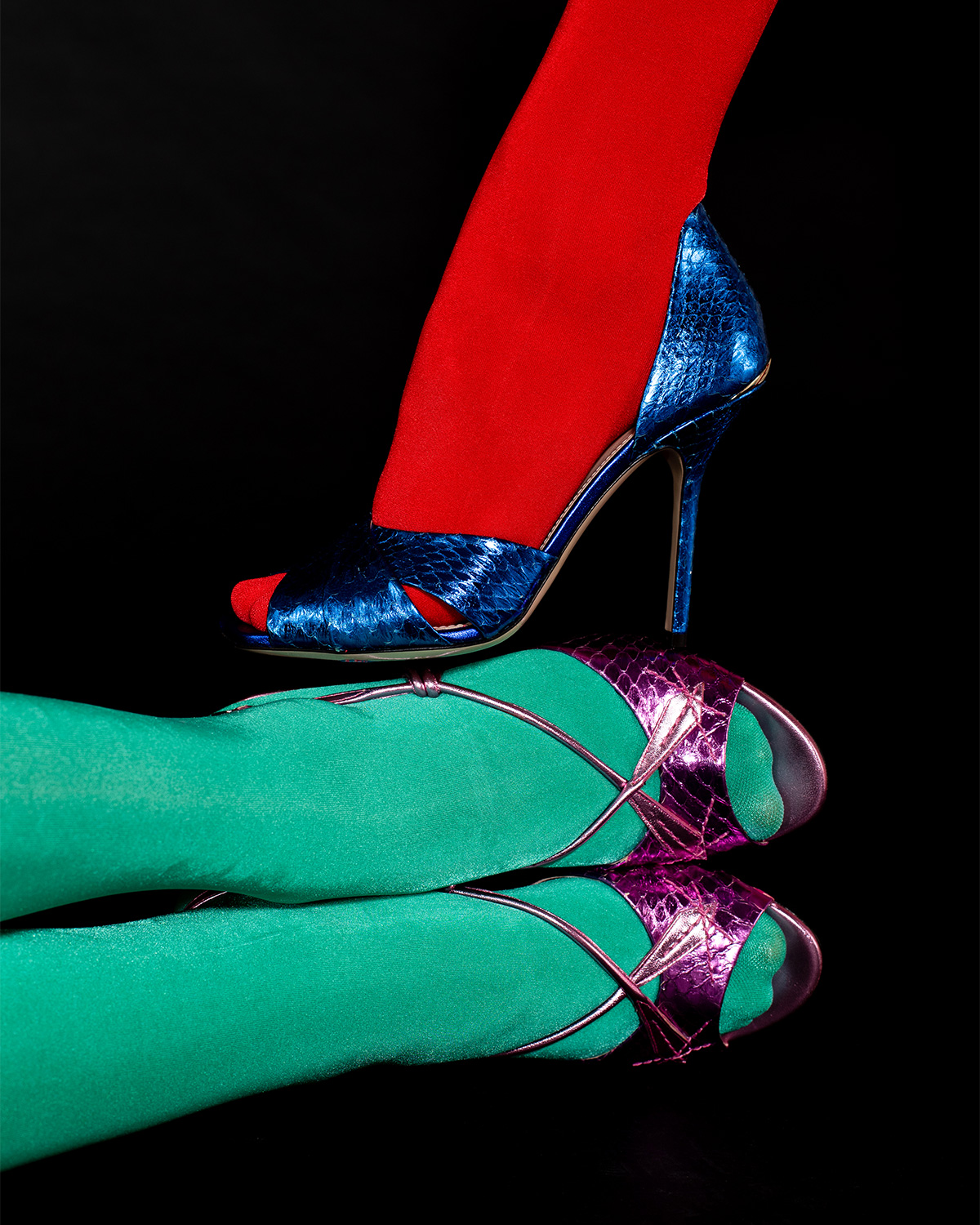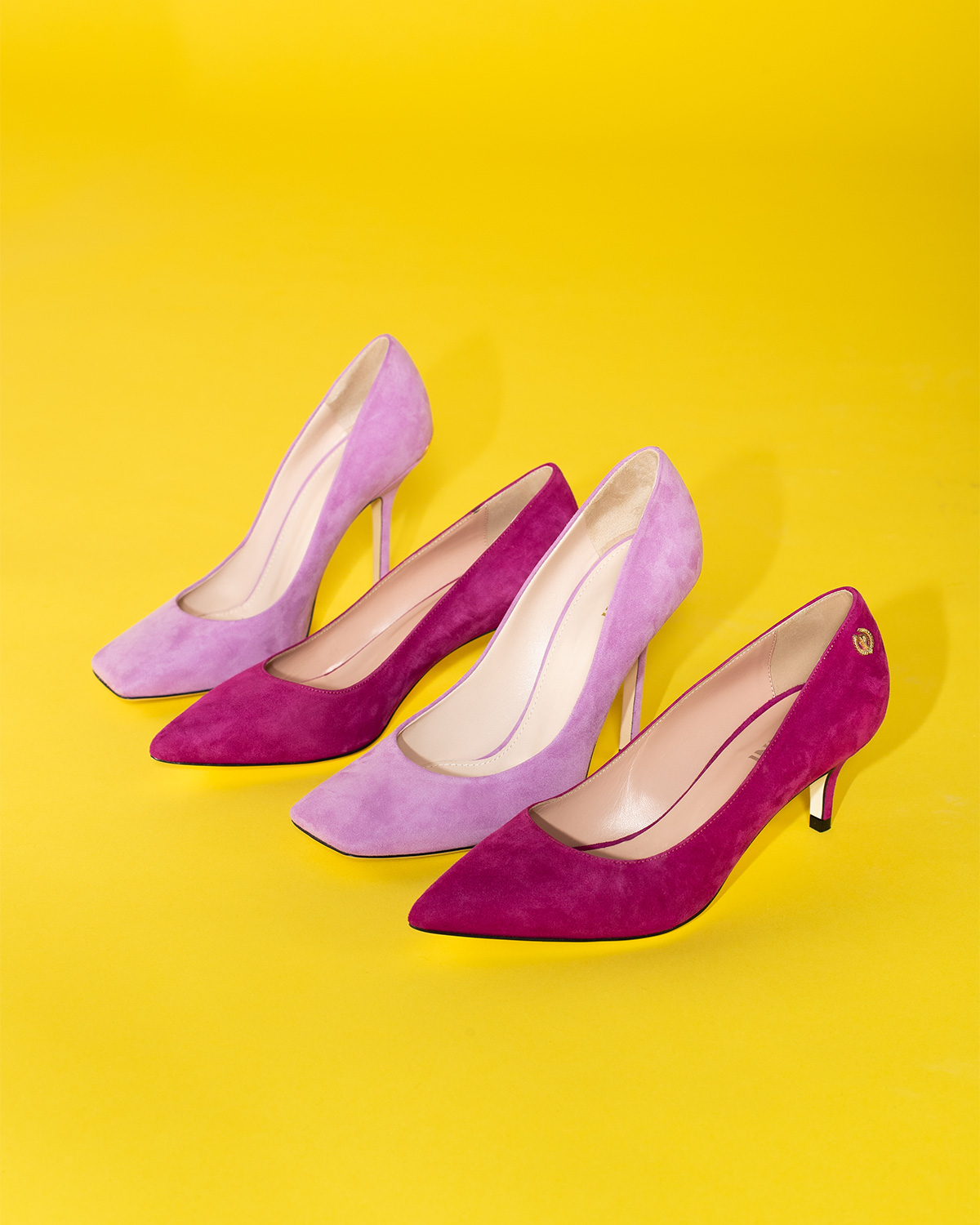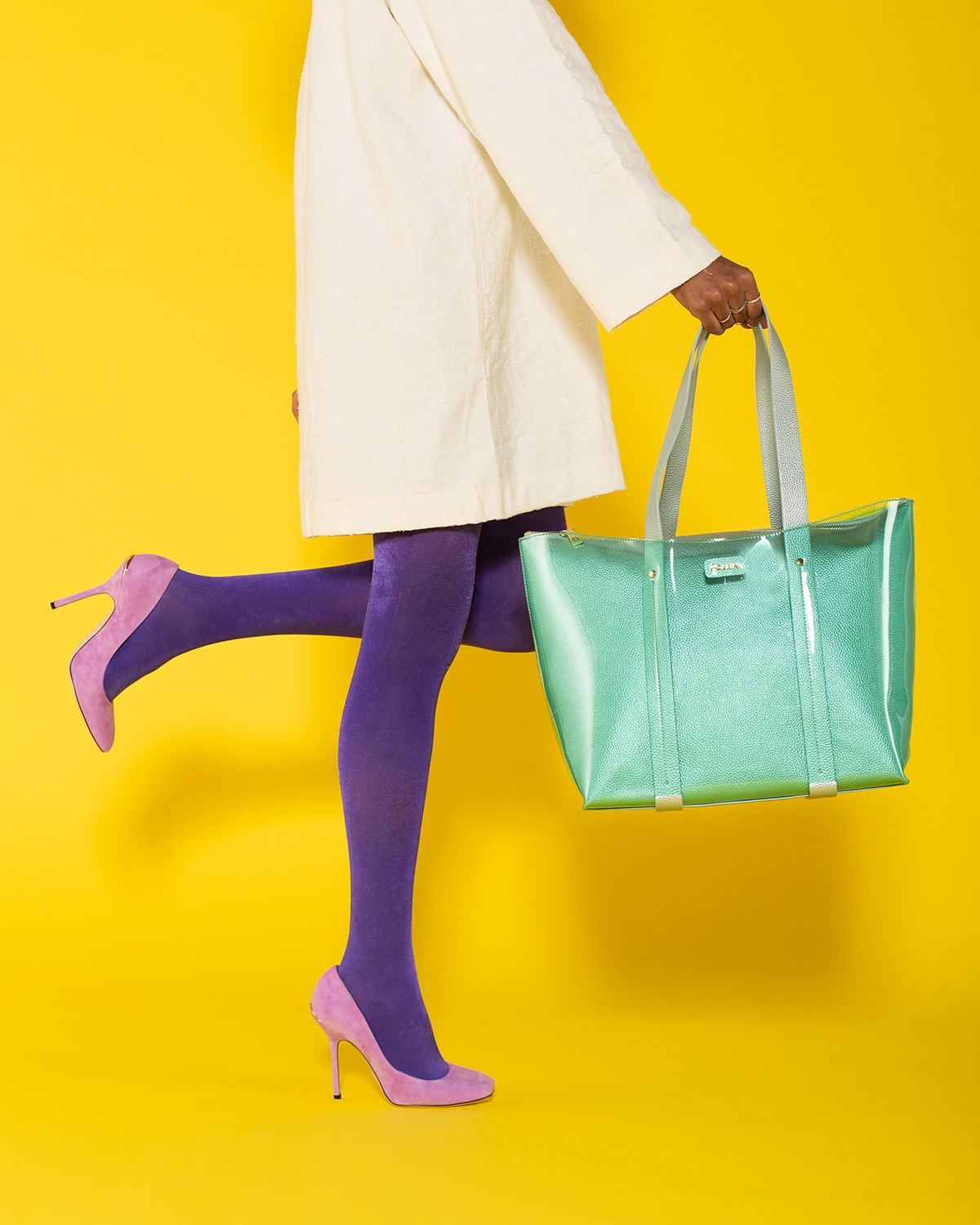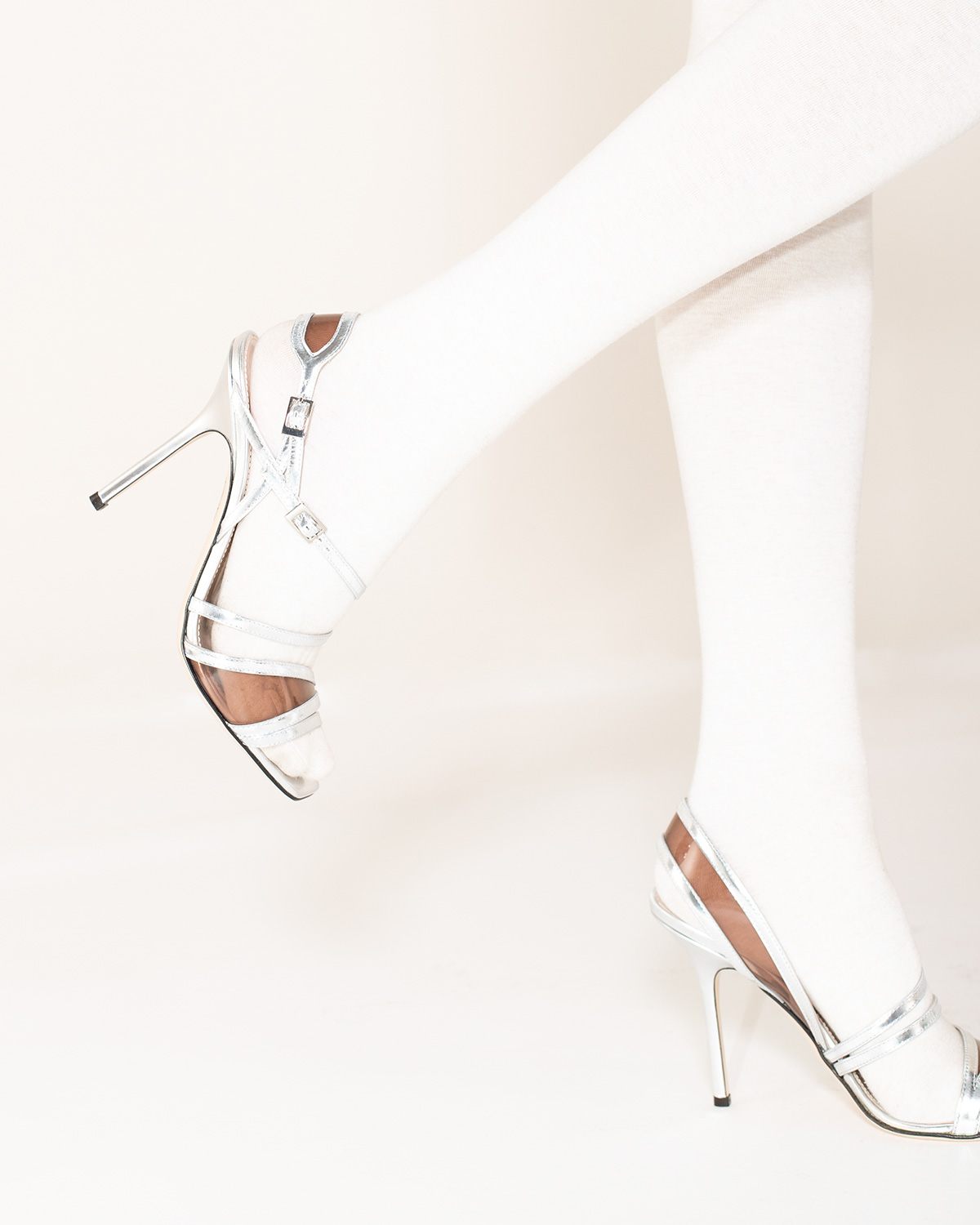 Flying men's loafers and a spinning wheel of polished smart shoes to play with sophistication and comfort.
A rainbow of warm metallic hues for vertiginous stiletto heels and a dainty, smart aesthetic. Voila, what could you desire more, darling.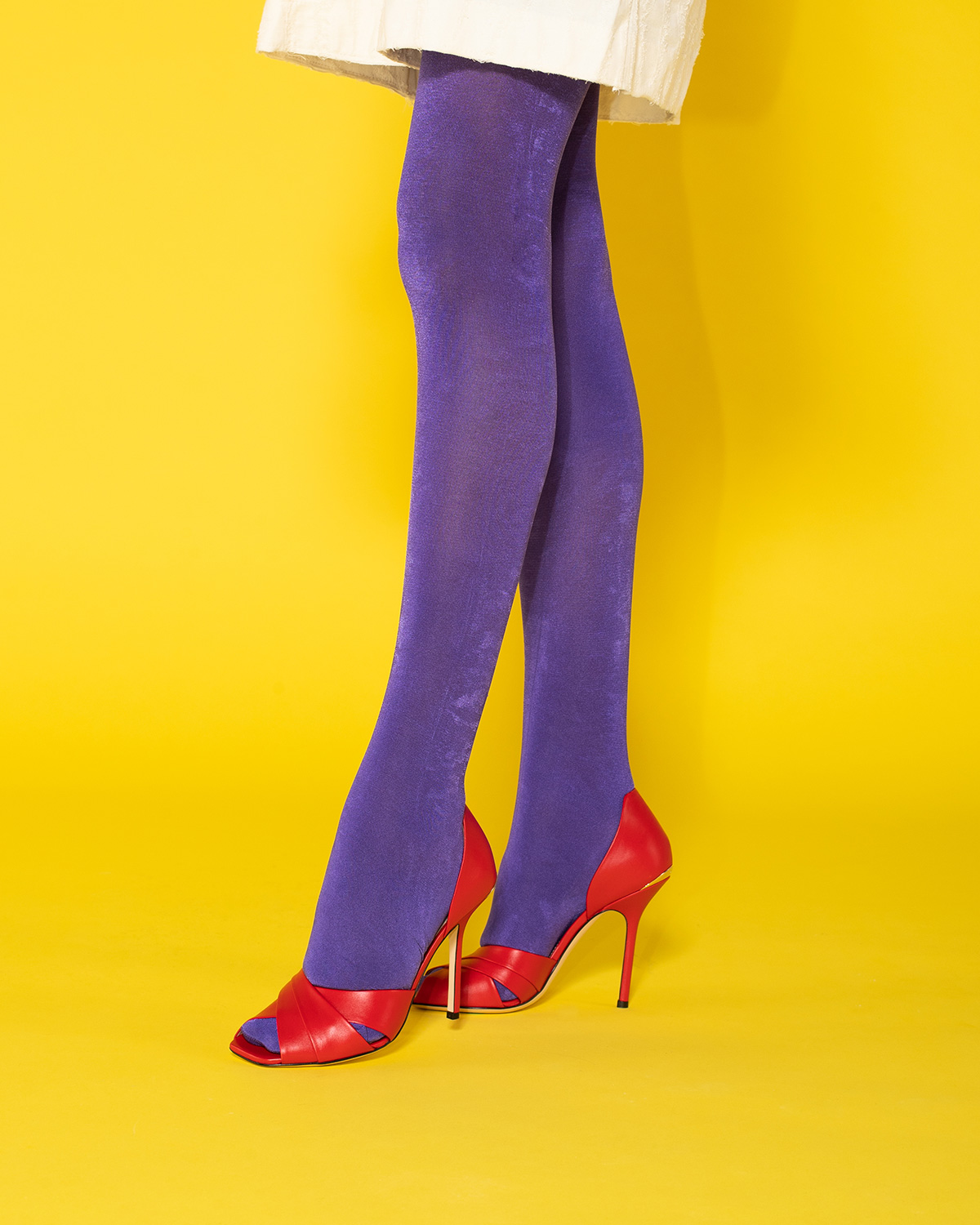 Dancing and hopping in killer red sandals, then again tiptoeing in ultraviolet court shoes.
Let yourself get mesmerised by a kaleidoscope of casual elegance made of white-soled lace-up shoes and shimmery bags.

We're in a dream made of magical shoes,
there's room for you if you say "I do".
Take a look in our kaleidoscope.